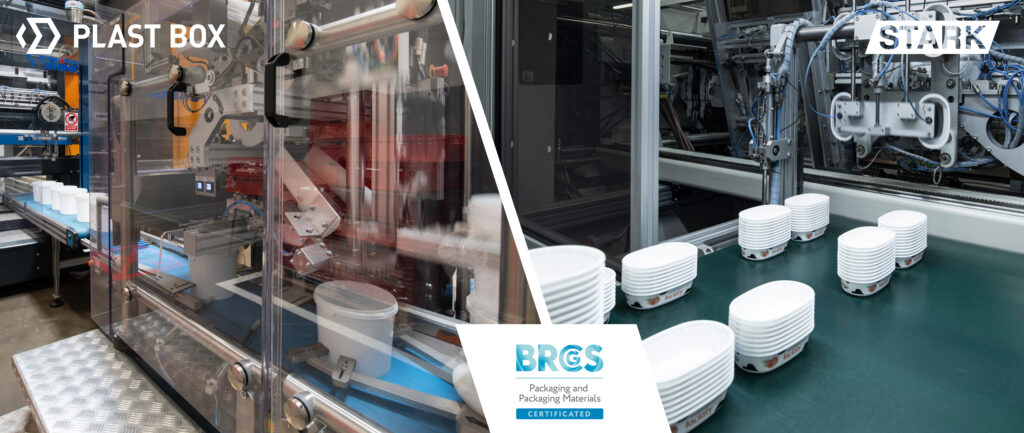 Plast-Box S.A. once again confirmed that it applies solutions compliant with the most demanding global quality standards for packaging manufacturers dedicated to the food industry. In March this year, the company completed with recommendation an audit for compliance with the BRC Global Standard for Packaging and Packaging Materials. Maintained the highest rating of AA means the best out of five possible classifications.
The audit of compliance with the BRC standard took place for the first time in the production plant of Plast Box Group's subsidiary in Urszulin. As a result STARK Partner sp. z o.o. was recommended to get the certificate with the highest score AA. 
– This is another reason to be proud and confirmation that our priority is the highest care about safety and quality of products offered to our customers – said Artur R. Skonieczny, Commercial Director of Plast Box Group. – We consistently follow the path of quality, improve our management systems in terms of compliance with legal regulations and strict BRC standards. The result is another certification, which allows us to offer our advanced solutions on the global market.
The standards met by Plast Box Group are recognized worldwide and have been approved by the Global Food Safety Initiative (GFSI), the world leader in food safety certification. In this way, Plast Box Group consolidates and extends its competence in the processing of packaging materials for the food industry. The certification is a guarantee for the contracting parties that both in the processes of production, completion, transport and other logistic operations, Plast Box Group operates on the basis of Polish and European food law and fulfils all its requirements.
Plast Box Group is a leading European supplier of packaging and distribution solutions for goods. The portfolio includes plastic transport and sales packaging, high quality resealable buckets, trays and containers. They are used to store smaller food products (e.g. ice cream, sweets, candy, salads) as well as finished food and semi-finished products delivered on a wholesale basis to restaurants, bakeries, processing plants and the agricultural industry. With its innovative and friendly solutions, Plast Box Group helps its customers to differentiate and individualize on the market. To this end, it addresses economic, environmental and social challenges in its vision of sustainable development.